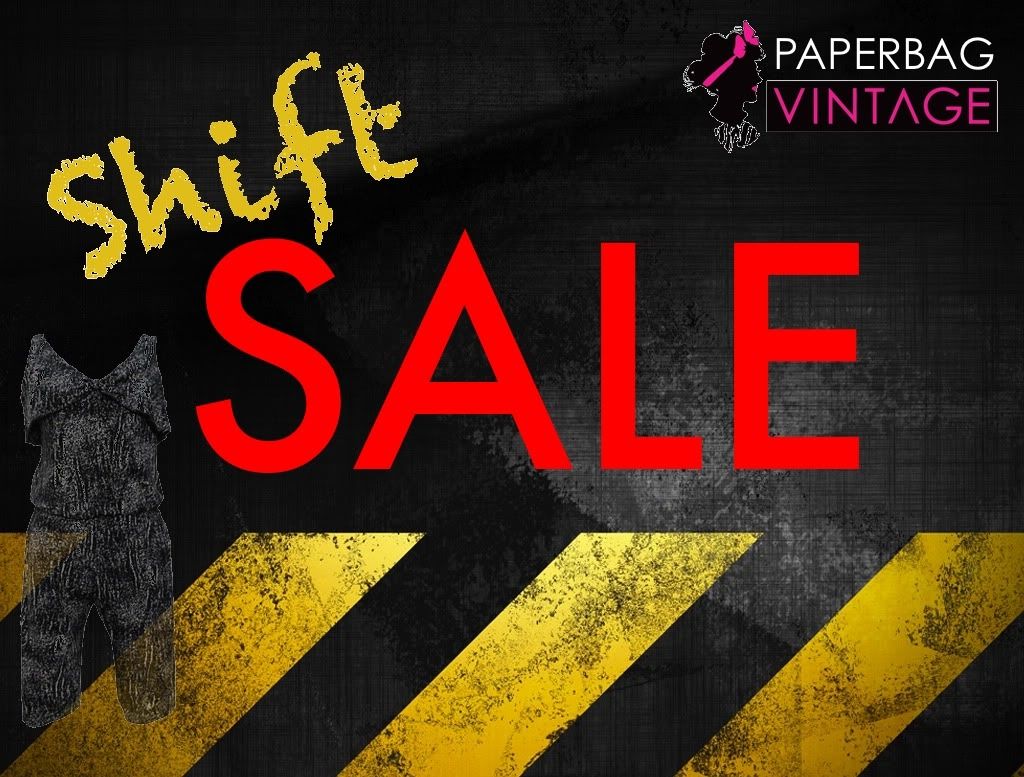 WE'RE HAVING A SALE, BECAUSE...
SHIFT HAPPENS!!!
Paperbag Vintage is having a major sale, as we are shifting to a new direction. We're trying our knack at designing!
That's right, from the next collection on, PBV will be producing its very own clothing line. We're extremely excited so we'd like to treat you to our last few pieces at JAW DROPPING PRICES!!!
TO VIEW OUR LAST FEW PIECES, CLICK
HERE
Like us on Facebook!