Time flies so fast!!!! I can't believe my daughter is already 3 years old! I just remember myself being in labor at the hospital.. and now she's like the most talkative and cutest thing ever! Just a couple of months ago we started teaching her her birthday. E.g. June 15, 2008. So everyday she was would say, "I'm turning 3 on June 15." Little by little, she would insert 'in Jollibee.' Next thing we knew she would always say, "I'm turning 3 on June 15 in Jollibee." That's why just a month ago we placed a down payment for her birthday in Jollibee - her first major decision.
Now as a mom it was my decision to pick her theme... They only had 3 themes available in Jollibee: Transformers, My Best Friend Jollibee, and Barbie. The least BADUY (translation: LAME) was the Barbie theme, so that's what we picked. Plus, she's actually been starting to get into Barbie these past few days (Thanks to the Barbie DVD her daddy just bought her recently). I gave her party a lil oomph by adding the stripes and dots theme for her invitation (including Zebra Stripes or Leopard Spots). Even mentioned that a special prize would be given to the best outfit. Check out her invitation (made by yours truly):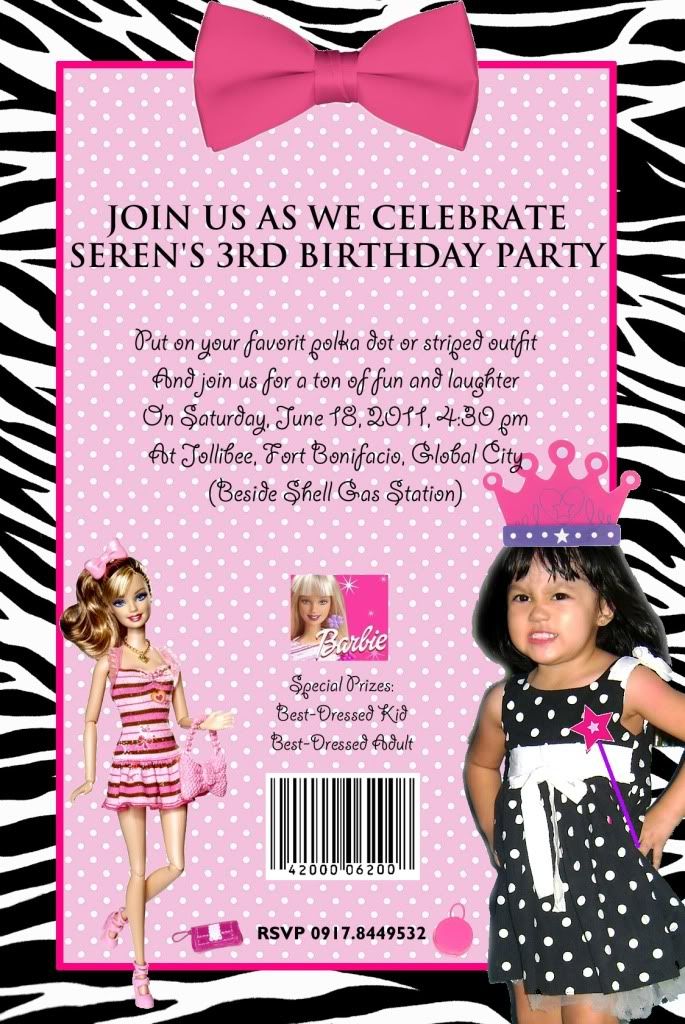 Fast forward to the birthday week.. Had a fashion show the day before so the Polka Dot Topshop dress that I especially reserved for her birthday ended up being used for my fashion show. So on the day of her birthday had to go on a quick and necessary shopping trip (didn't have anything new to wear anymore). Went to F21 and hubby just gave me 20 t o30 minutes to get my outfit. I don't like going shopping with him cos he gives me such a short time limit. The outfit below is the best I could come up with, with that short 20 - 30 minutes time span. The outfit was a subtle mix of two animal prints – a zebra print top and a pair of leopard shoes! My daughter's dress was a zebra print dress, that's why I really made sure to match with her.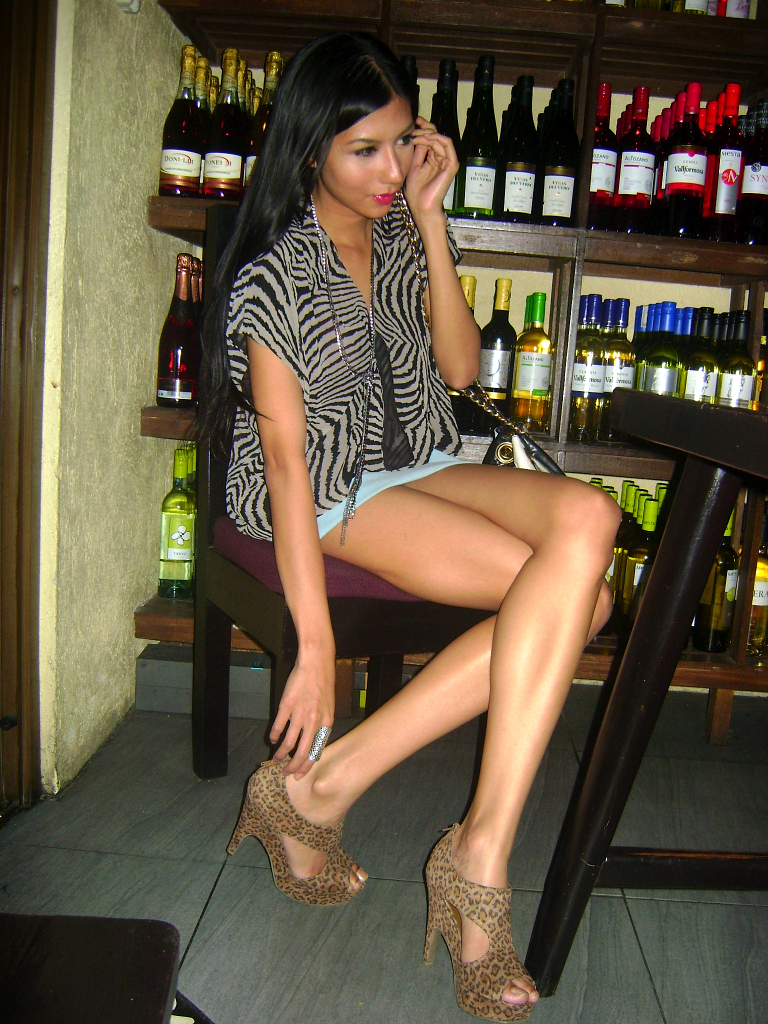 All our other guests participated very well and came in polka dots and stripes too, such as my two uber closest girlfriends Karen(left) and Kristen(right) .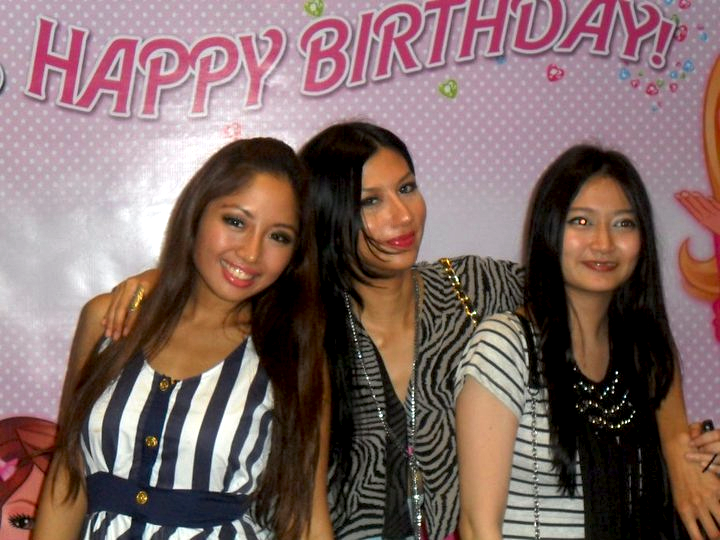 I wish I was able to take more individual outfit photos of my various guests that evening… But I was just way too busy being the party host that I didn't even get to eat. I also realized way too late that I wasn't able to take a mother-daughter photo of us two in our matching outfits (except for the cropped pic below)! Boohoo right?! But all good. At least the party went well, and most importantly, my daughter had a blast! :)
She was getting a bit freaked out with Jollibee at this point.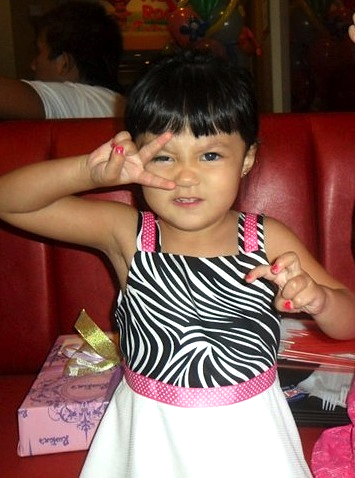 CHECK OUT HER CUTE POSE!!!